Daniel E. Jost, RA, LEED, AP, BD+C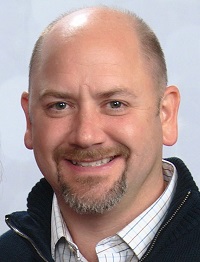 The principal Architect, Daniel E. Jost has over 20 years of experience in the architectural and construction fields. His past experiences range from the academic and professional to the practical where he re-built old houses with his father as a teenager and young adult. Actually "doing," what he would later be designing and drawing, helped create a much greater understanding for Architecture. As a young professional, his first job as an intern Architect after graduating from Clemson University was with a design/build firm where he was exposed to much more than just Architecture. As part of his regular routine, he would draft site plans, attend planning/zoning board meetings to gain the necessary approvals, draft the architectural, structural, mechanical, plumbing and electrical plans for permitting and construction. It was also common to see Dan at the job site providing valuable construction oversight for the owner. This early and indelible experience would prove invaluable and help to shape him into a well-rounded Architect with a comprehensive knowledge and appreciation for construction. Who better to design your project than someone with this type of knowledge and practical experience?
Dan is committed to providing each client with the personal attention that they deserve and sometimes fail to receive from larger firms. It is DJ Architecture's philosophy that communication is the single most important factor in achieving a successful project. Be it Client/Architect communication, or simply communication with another design team member, DJ Architecture will ensure that everyone is on the same page. Understanding what you, the client, is looking for is the only way to make sure your objectives are being met and hopefully, exceeded. This only happens when we listen very carefully.
---
Ken Kauker, Senior Project Manager
COMING SOON